A Fun & Safe Place for Your Pooch
Here at Silver Maple Farm, we welcome dogs in the St. Louis area to our Doggie Daycare for supervised play, exercise, and bonding time with other dogs. We go to great lengths to ensure that your pooch has a positive experience, from the time you drop him or her off (as early as 8 a.m.) to the pickup time (by 6 p.m.).
Doggie Daycare services are available Monday through Friday, with the exception of some holidays. Appointments are not required. However, your dog must be properly socialized (friendly with other dogs) and properly vaccinated in order to join in the fun at our St. Louis Dog Daycare Center.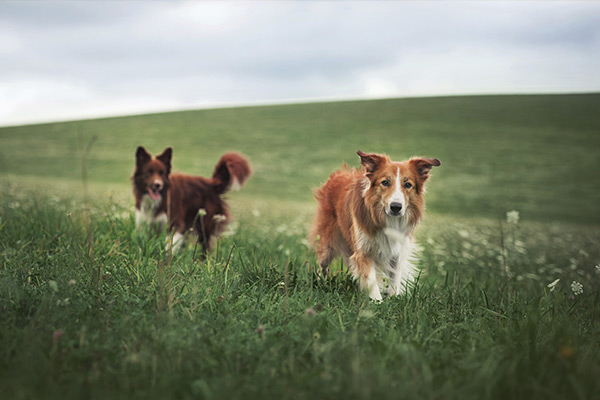 First Day Free For New Clients
New clients only. Not combinable with other offers.
At our Doggie Daycare, we offer:
Group play sessions—2- 4 hours of socialization, fresh air, and exercise
Comfy accommodations during rest breaks
Rain-or-shine indoor and outdoor play areas
Holiday functions
Monthly birthday parties
Punch cards for pets that visit regularly (providing savings)
Doggie Daycare That You & Your Pet Will Love
With our Doggie Daycare Services, your dog will have a blast while you get the chance to work, run errands, or take care of other things you need to do. If your dog could talk, he or she would probably ask to come back again! We would be pleased to offer you a free tour of the facility and a quote for our services.