When you bring your cat to Silver Maple Farm, you can choose to place him or her in one of our one- to four-room condos or a private Purradise Suite. We truly care about making your kitty feel comfortable and at home during his or her stay, whether it is short-term or long-term. All of our staff members are passionate about pet care, and it shows in our treatment of your feline.
All of our cat boarding facilities include:
Roomy condominiums
Hands-on exams (given daily)
Premium food (or your own food)
A climate-controlled environment
Access to on-site grooming services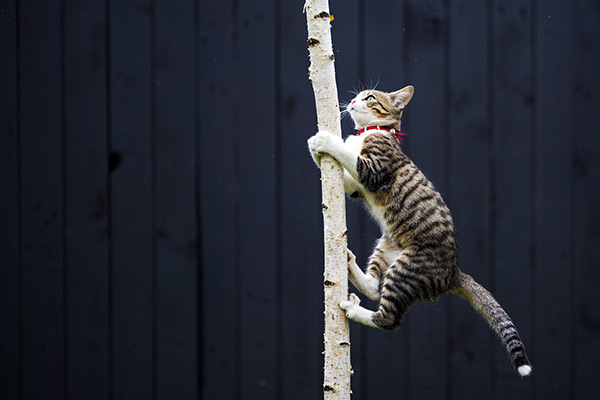 Cat Boarding Accommodations
Cats are made comfortable in one- to four-room condos – or a Purradise Suite that comes complete with carpeted climbing areas. Let your feline relax in comfort while you go out of town!
Spacious condominiums
Daily hands-on exams by our staff
Premium food provided, or your own food
100% climate-controlled environment
On-site grooming available during your pet's visit
Luxurious Purradise Suites
Floor-to-ceiling, private rooms
Transparent front walls for maximum exposure to activity
Furnished with carpeted areas for climbing
Individual playtimes available – your cat and one of our pet hotel attendants will play games that your pet enjoys.
Our private Purradise Suites offer floor-to-ceiling private rooms, transparent front walls, carpeted areas that are ideal for climbing, and individual playtimes at your request. We know that you will find our accommodations suitable for your cat's stay! Do not hesitate to give us a call to make a reservation for your cat to stay at our luxurious boarding facility.